Build a culture of
appreciation
.
Familiar reactions.
Social praise for an achievement well-done with a Like, Love, Wow, or even Awesome!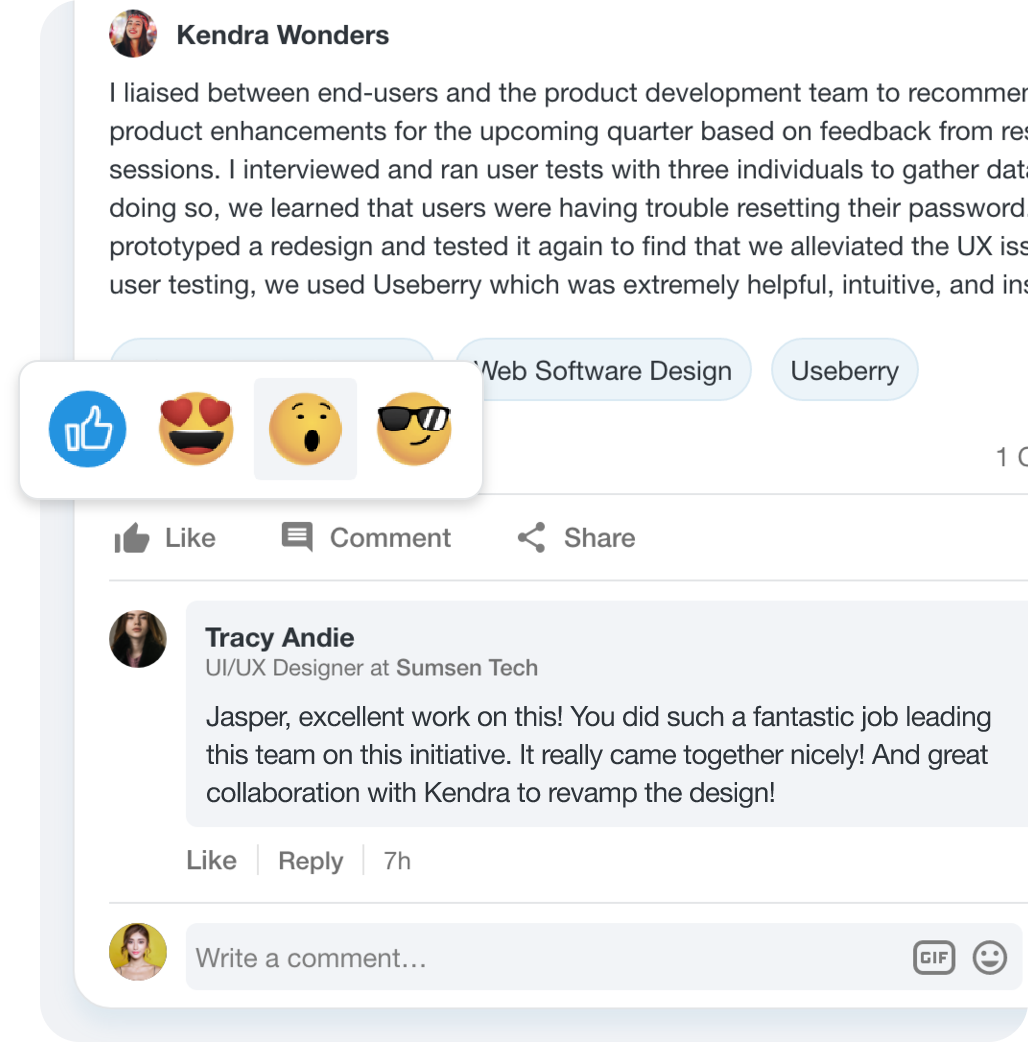 Work
Updates.
Followers sees when a colleague gets a new role and can show they care.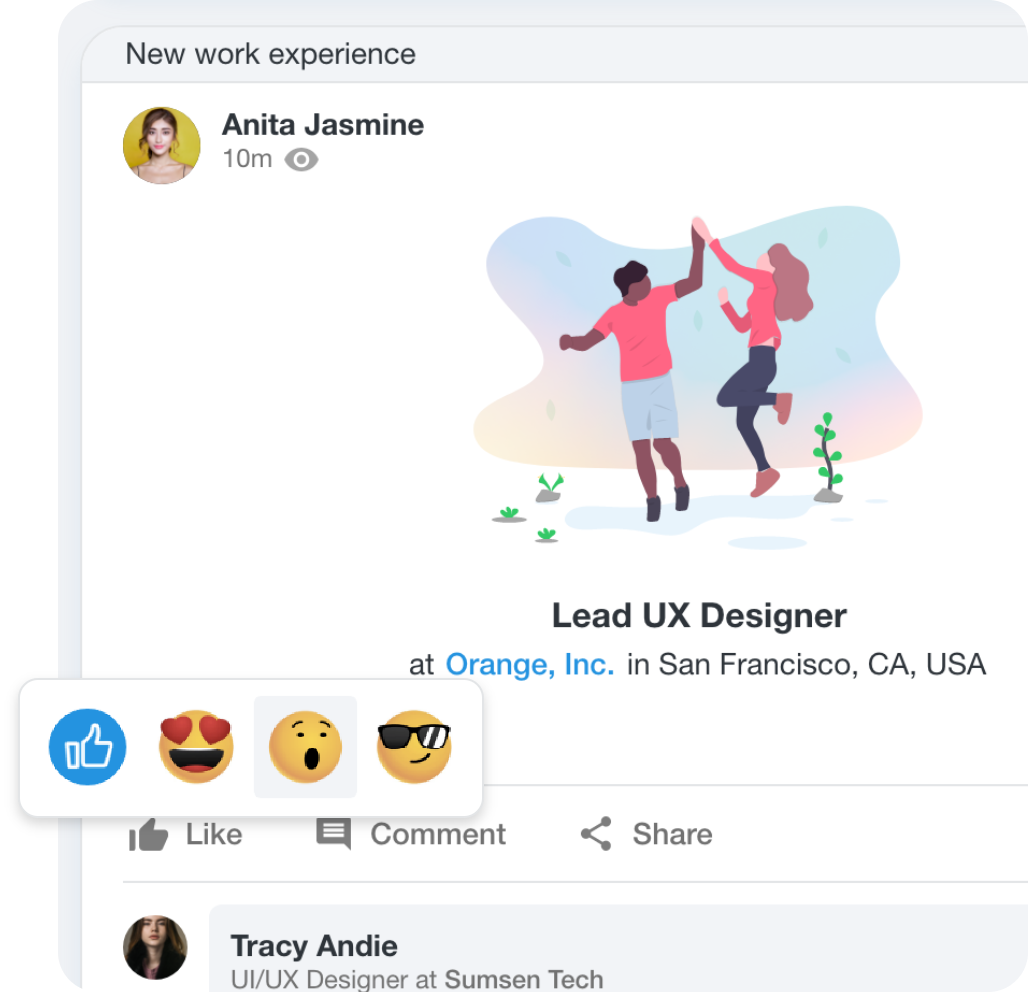 Let's have a little chuckle!
We make it fun, but also G-rated with our GIF library.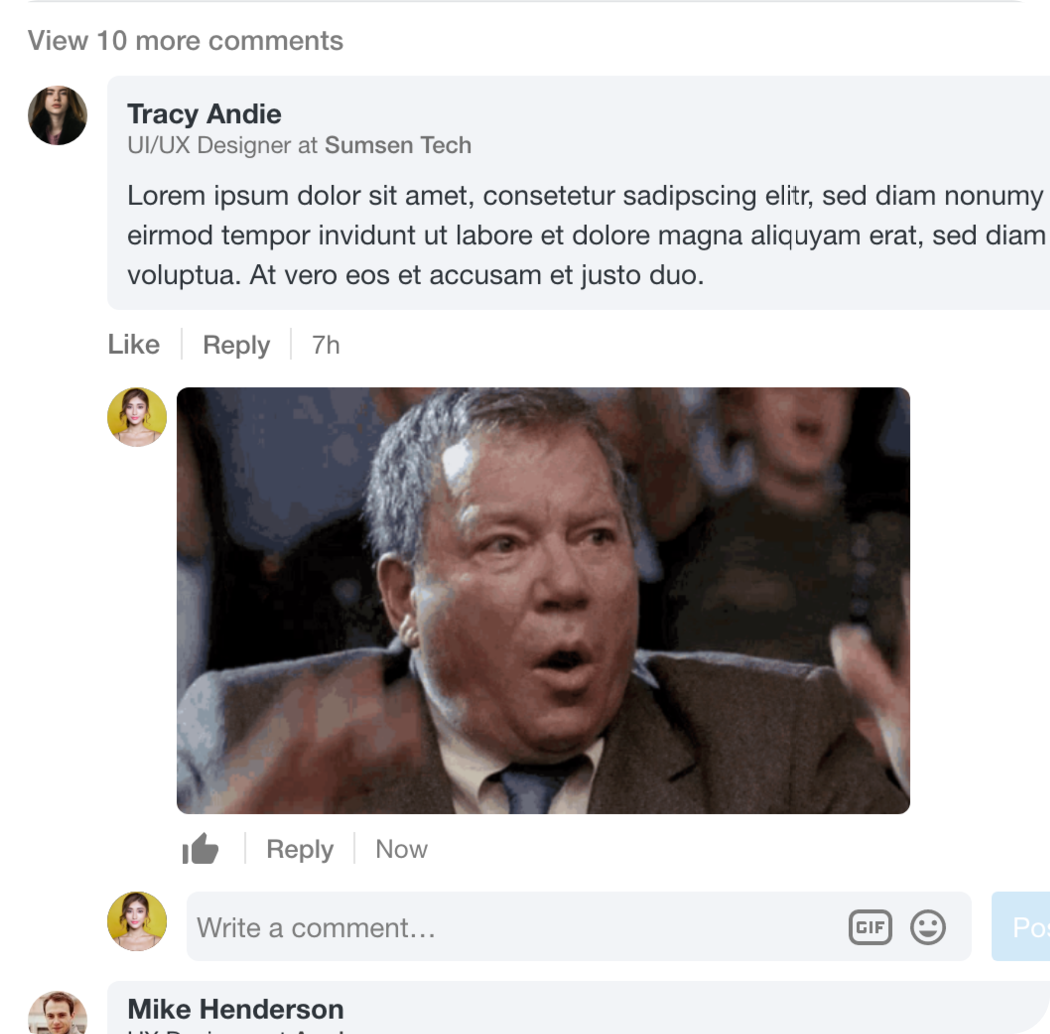 We all have reactions.
We make it easy to follow and see how others leave praise.