Talentsky for people
Workshops. It's live learning.
Connect skill learning to greater opportunities. Influence your Mentor match scores in careers you care about.
Sign up
Contact us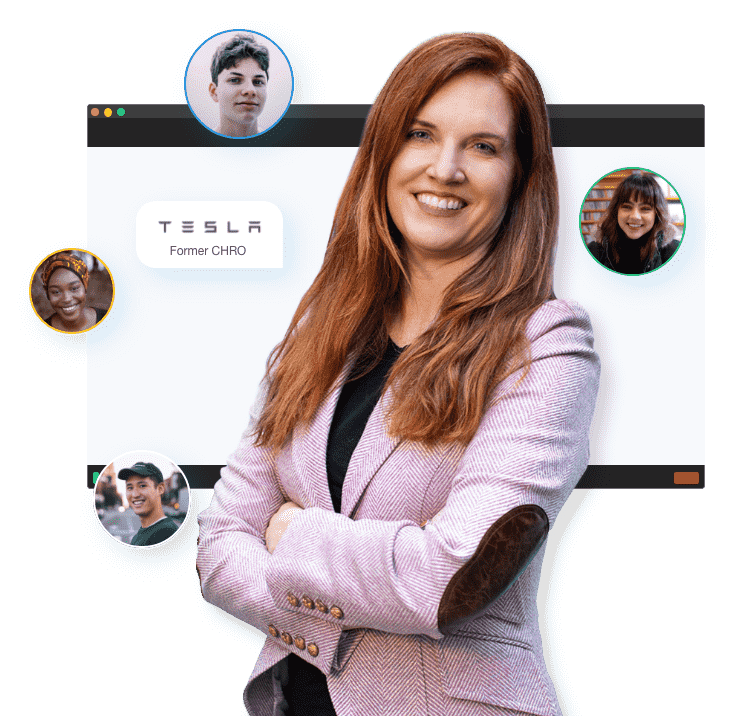 Live instructed session
Learn the skills the instructor used in their role
Complete a task assignment
Instructors provide a task to allow you to get hands-on experience
Get a rating and feedback
Instructors review, rate, and provide feedback (via comment) on your achievement
Skyrocket your skill marketability.
Build the skills employers need and be discovered.

Crush your skill gaps.
Talentsky makes it easy to discover relevant Workshops based upon your interests and skill gaps.
Find what you need.
Filter by role, instructor, skill, organization, or internal (only visible to your organization's badge holders).
See what's trending.
Challenge yourself to learn a new skill by taking a top 10 Workshop. Or view the most helpful instructors and take their Workshops.
Sign up for Workshops.
Connect and receive personalized feedback from instructors.
Become the best of you.
Know which Mentors' match scores will be influenced by taking the Workshop. Watch the Workshop preview video, read about the assignment, see reviews, and view upcoming dates.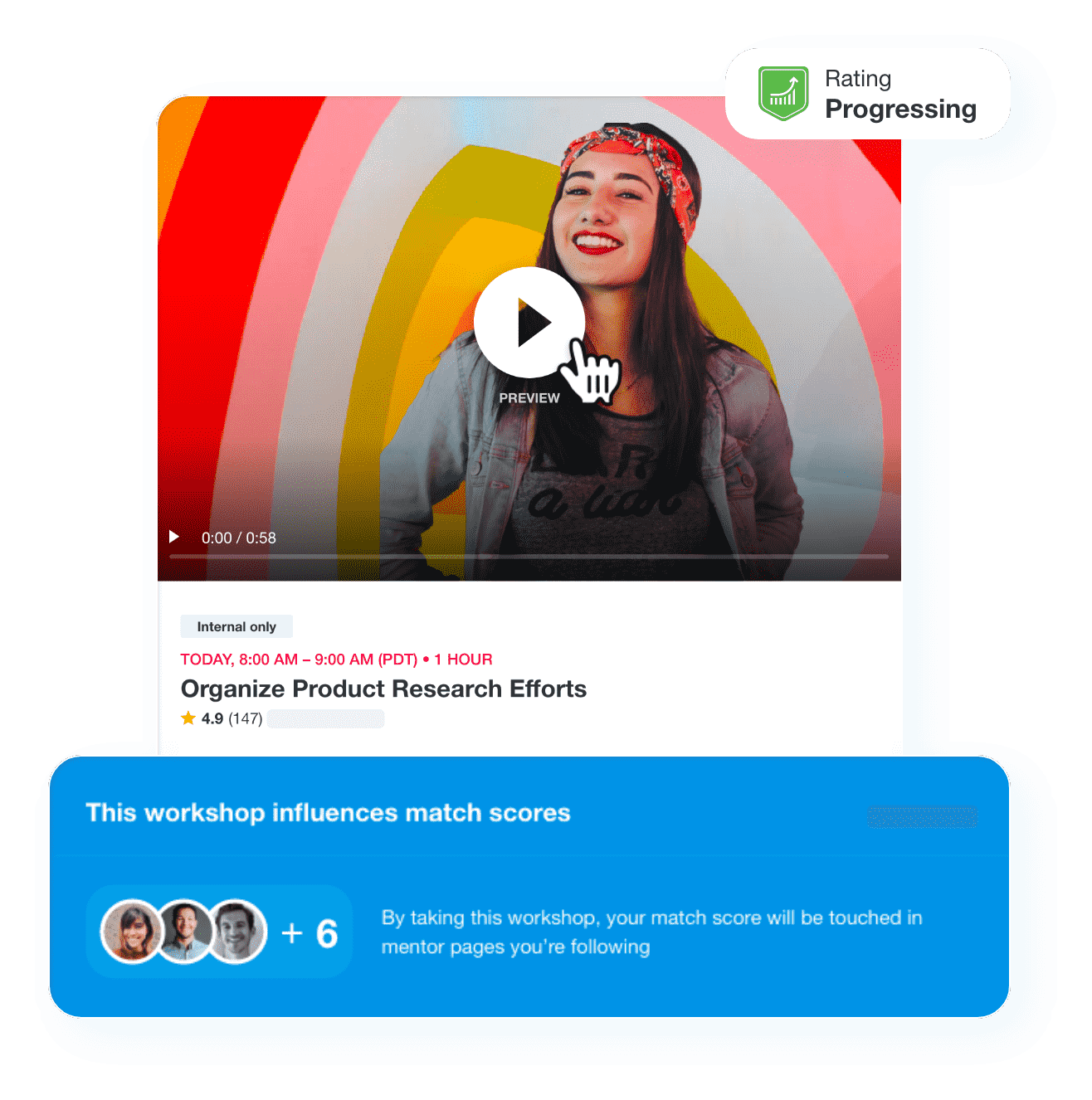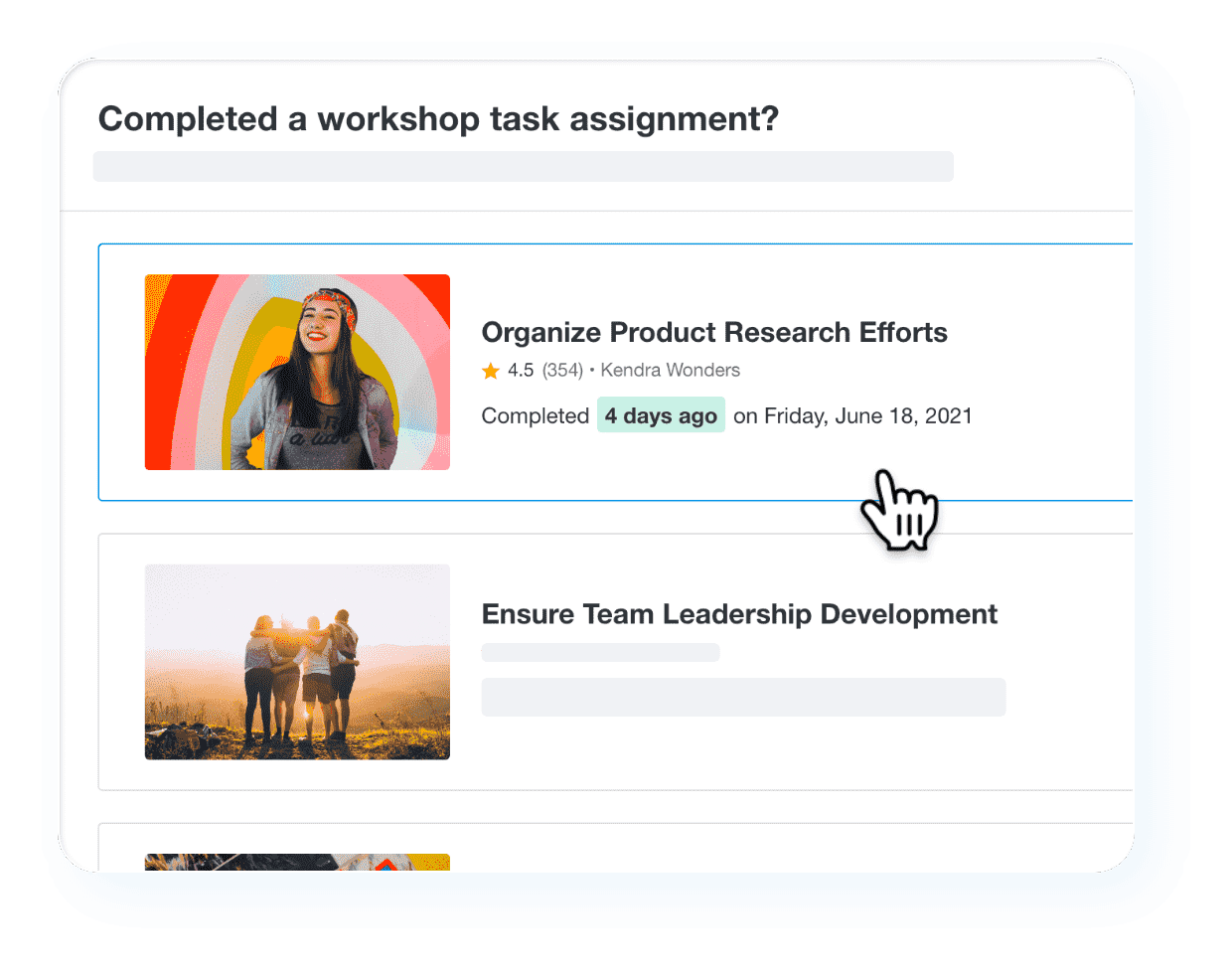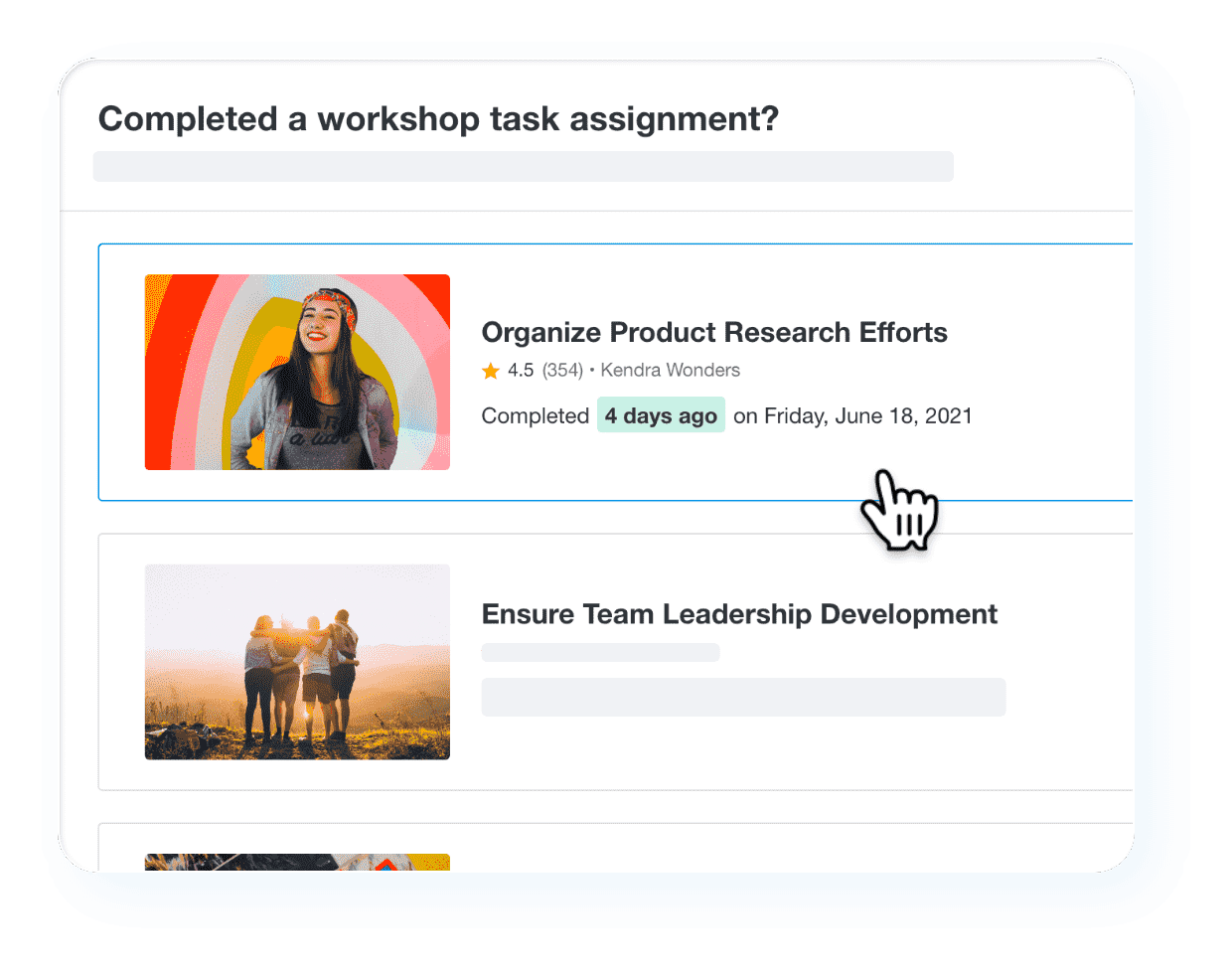 Post what you've learned.
Workshops require attendees to do an assignment the instructor chooses. Do the work and post how you applied your learning to get credit and skill ratings.
Be seen. Get recognition.
Receive kudos, feedback, and credit for the skills you've learned. You deserve it.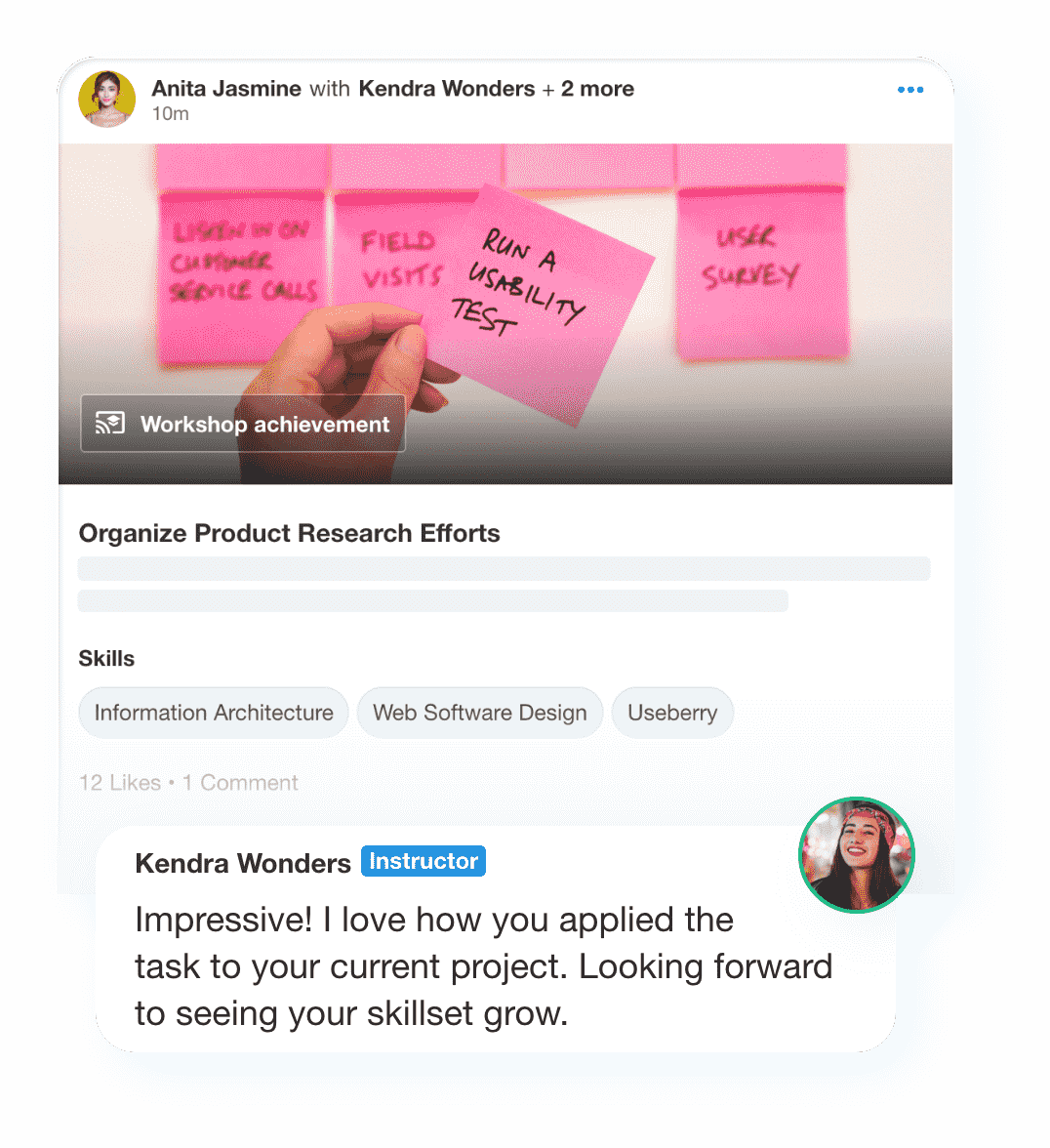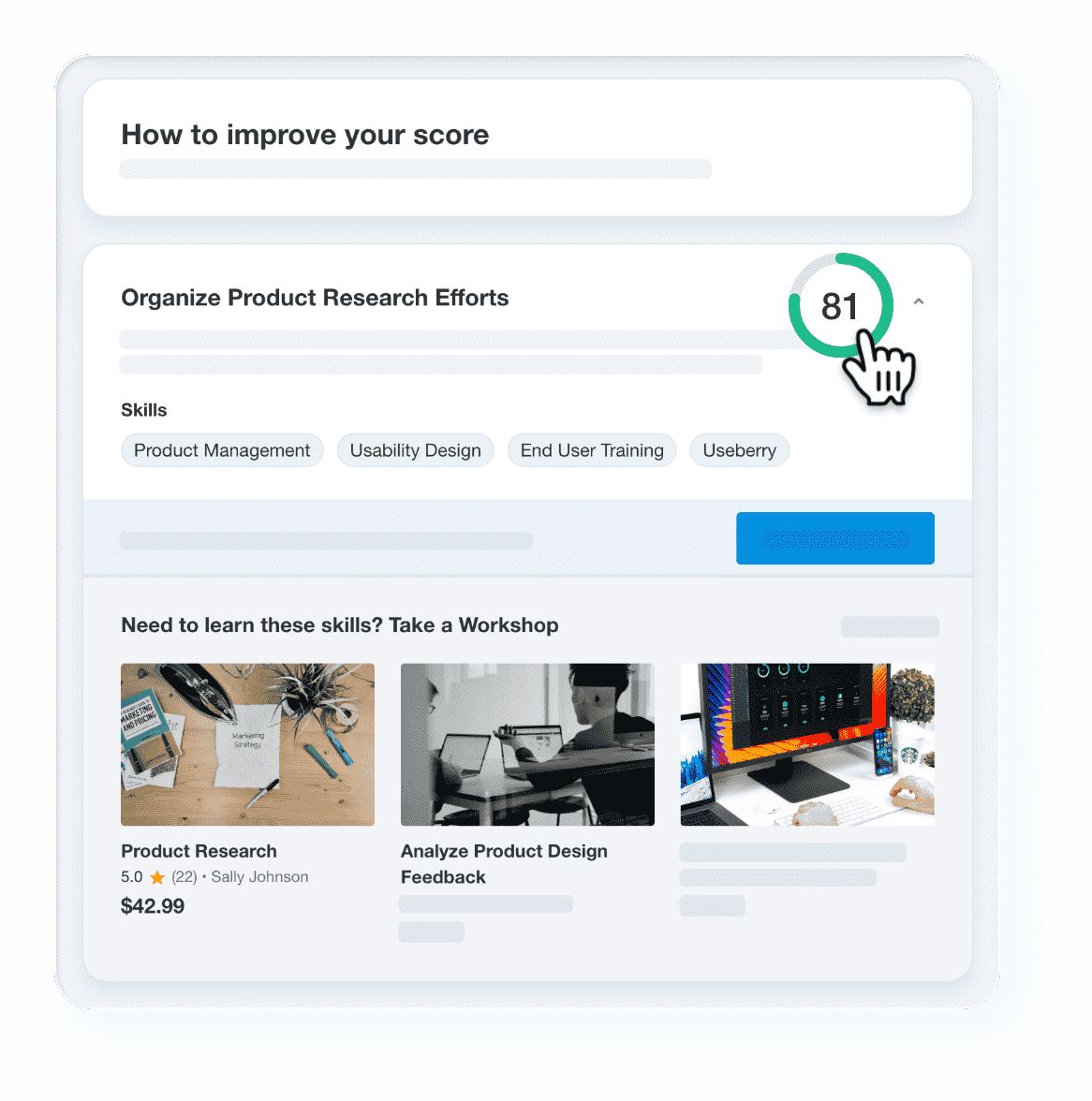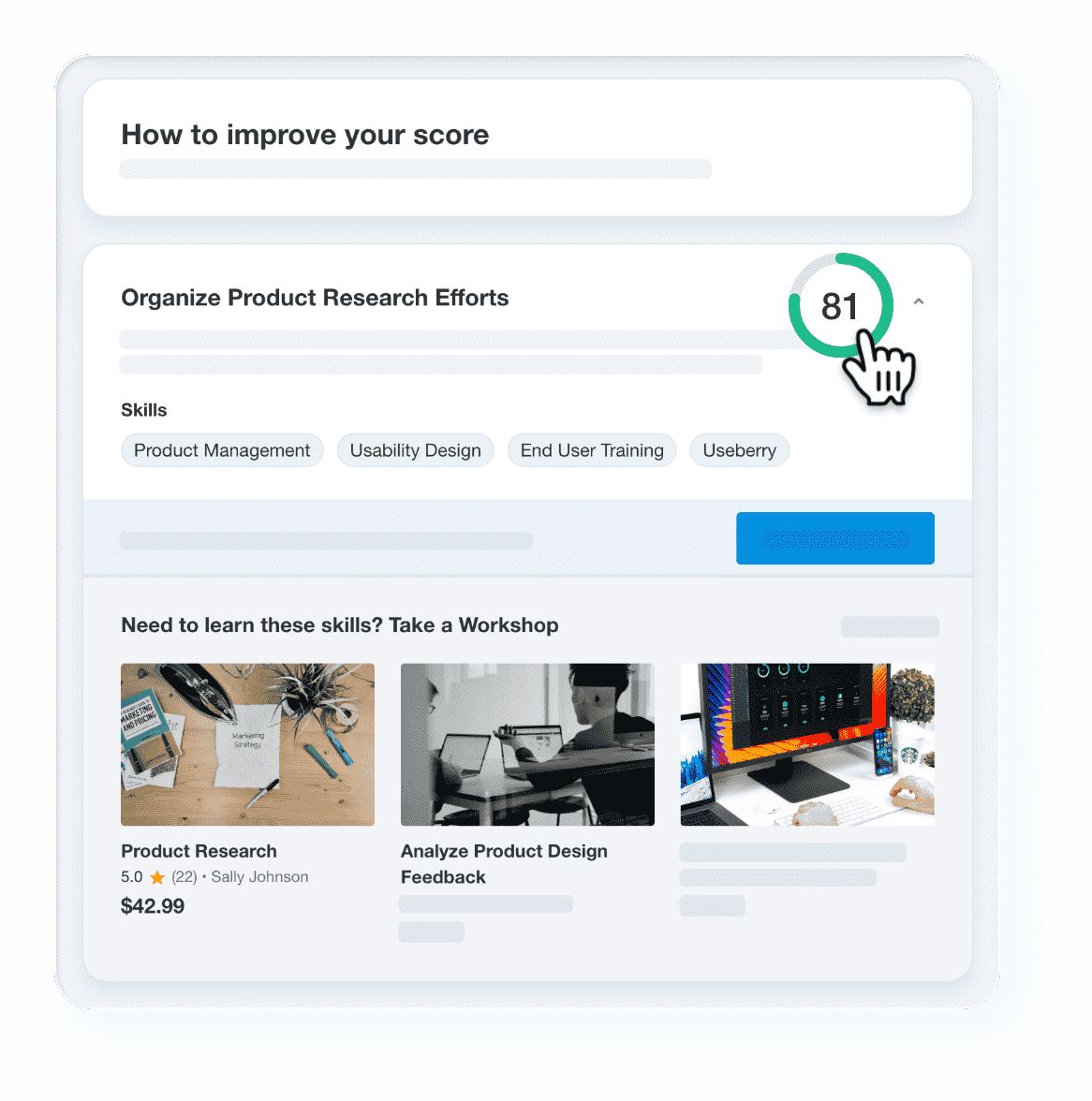 You're movin' on up.
As you connect learning to your skill gaps, you will be discovered for your talent and not just a job title. Be a strong representation of someone a Mentor would recruit.
Instructor qualifications
Active Mentor to others
A complete profile with five rated achievements in a public Mentor page.

Rated work by peers
To share work achievements and the associated skills, Mentors must get two or more colleagues to rate their work
Post often, post relevant
In order to keep or improve skill mastery, Mentors post relevant work achievements frequently

Verified organization email
Mentors with a badge must confirm their organization email, i.e. john@abc.com