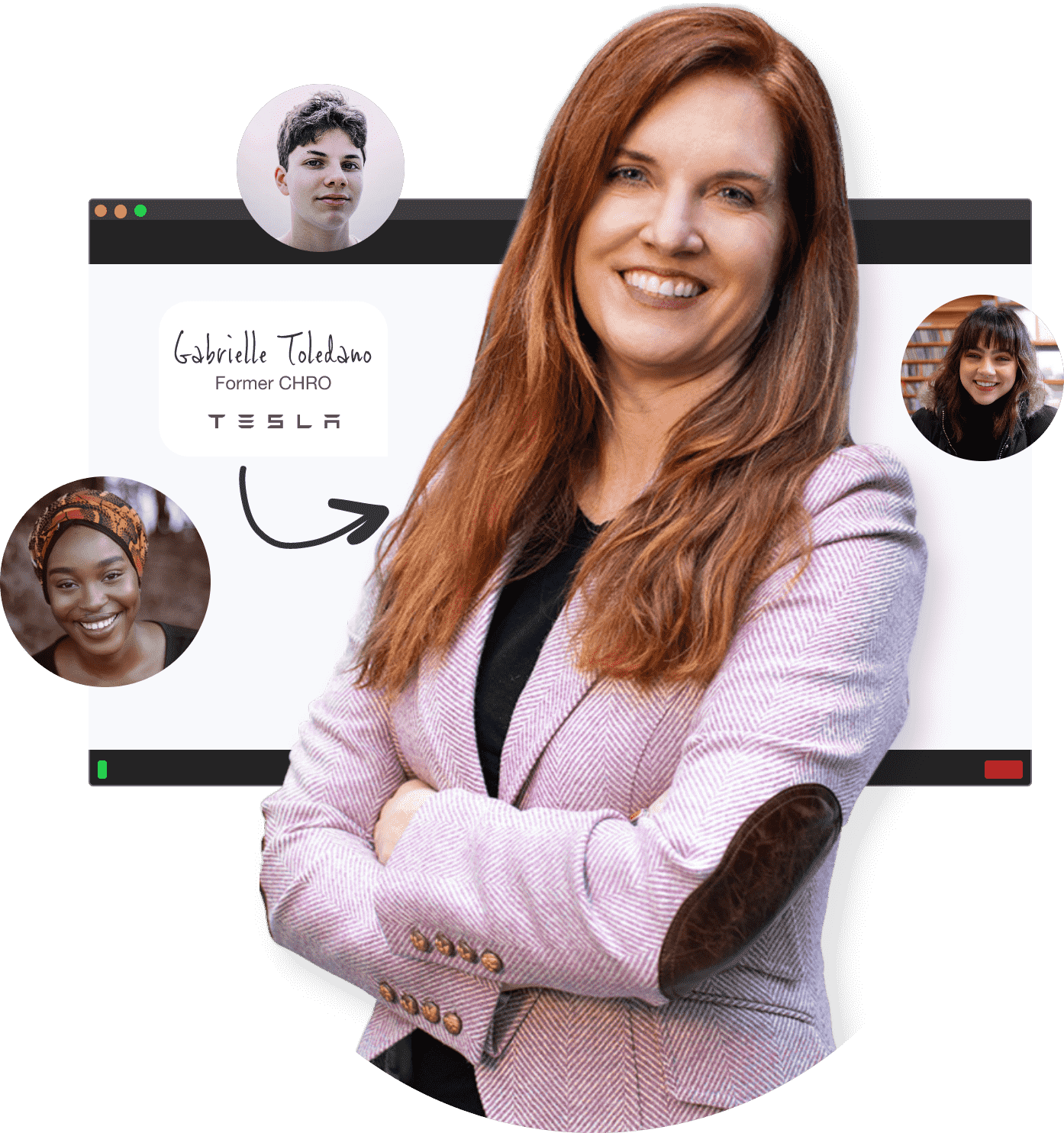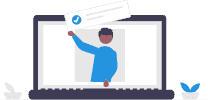 Live session
Learn the task and skills the instructor used in their role.

Post your new skills
Instructors provide a suggested task for hands-on experience.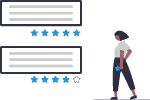 Get rated
Instructors review, rate, and provide feedback on your achievement.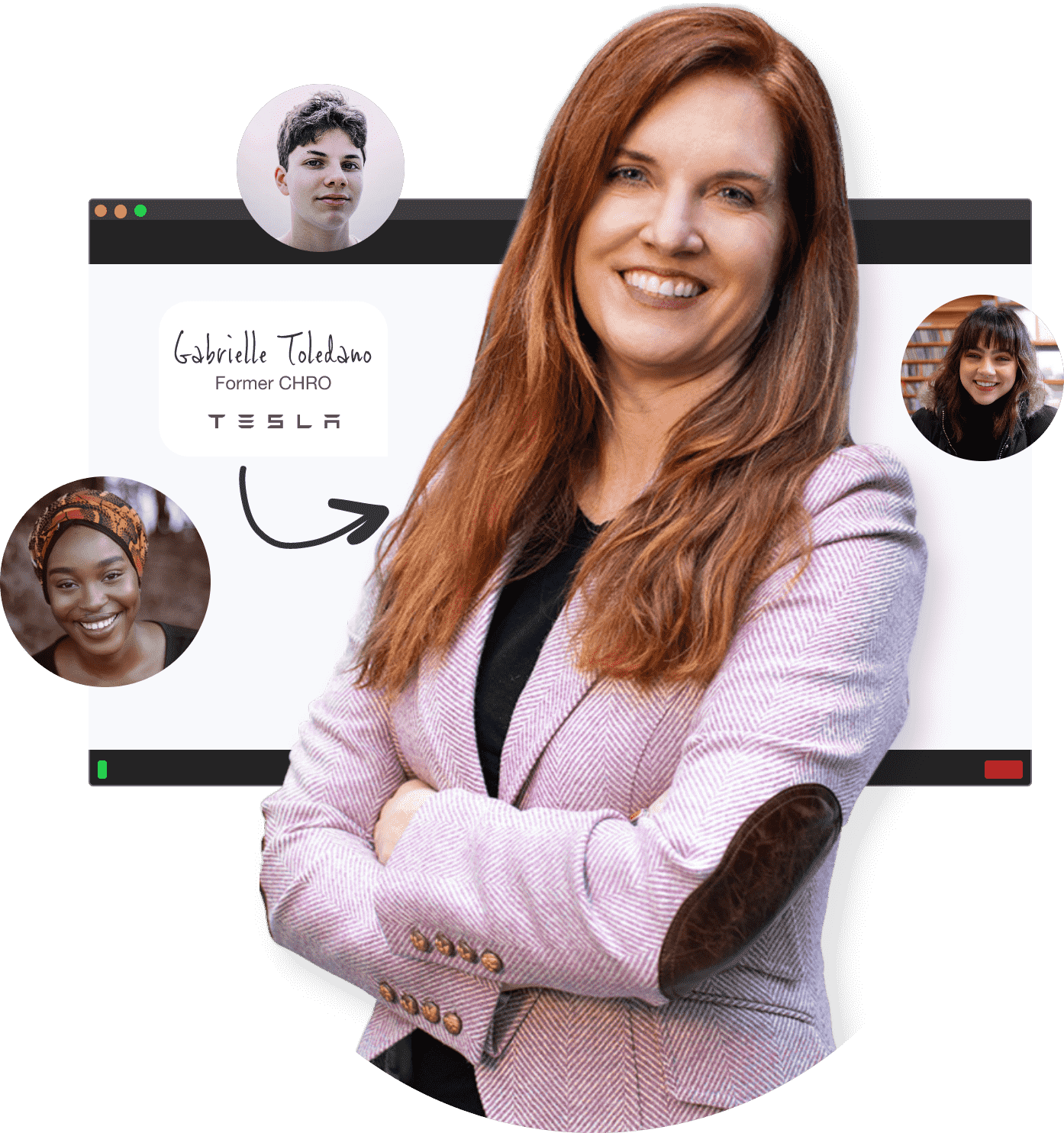 Learn skills needed for the future.
Crush your skill gaps.
Talentsky makes it easy to find the workshops you need based upon your interests.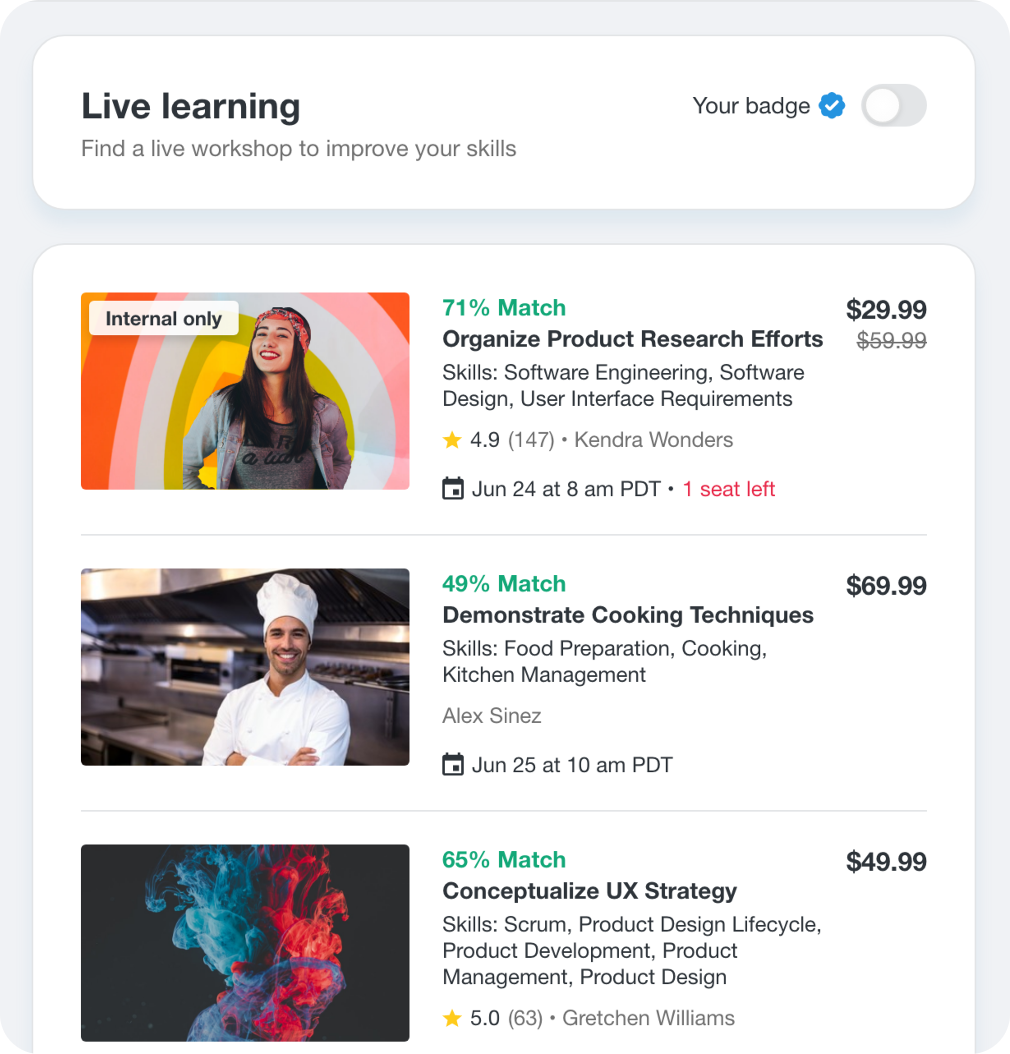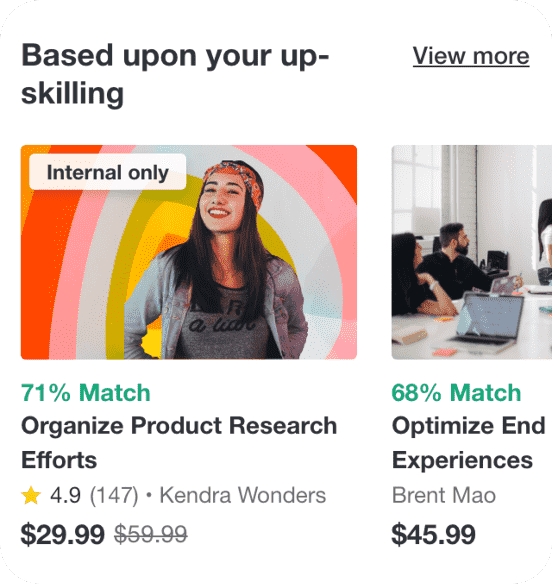 Find what you need.
Filter by role, instructor, skill, organization, or internal (only visible to your organization's badge holders).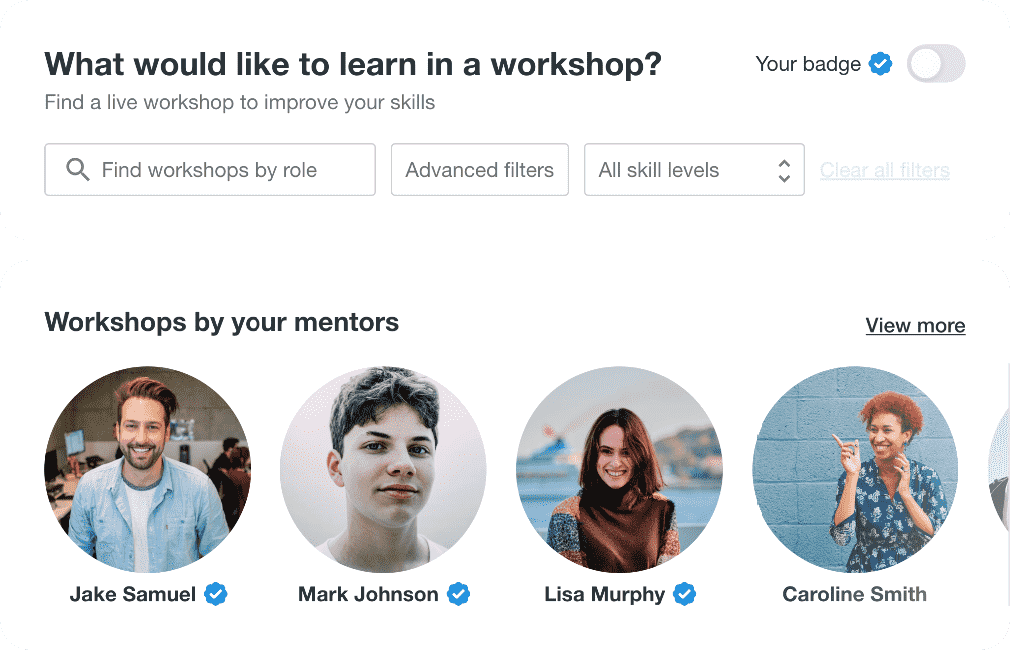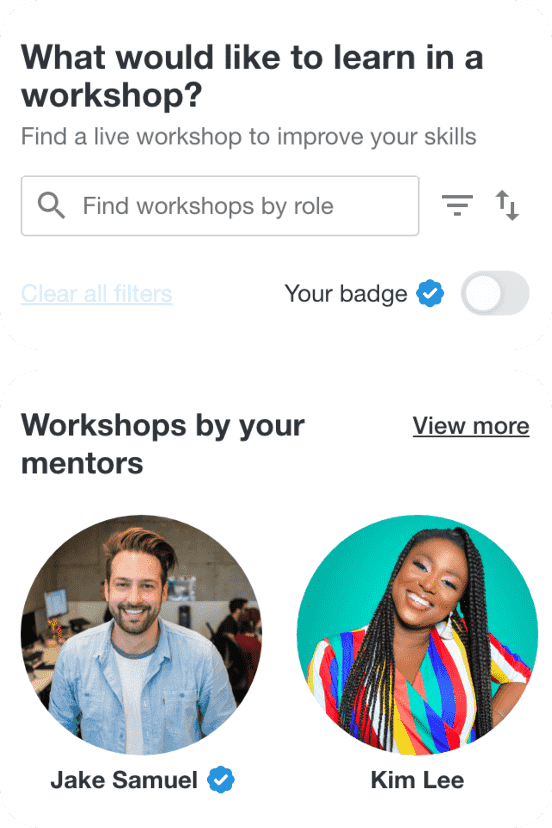 See what's trending.
Challenge yourself to learn a new skill by taking a top 10 workshop. Or, perhaps view the most helpful instructors and take their workshops.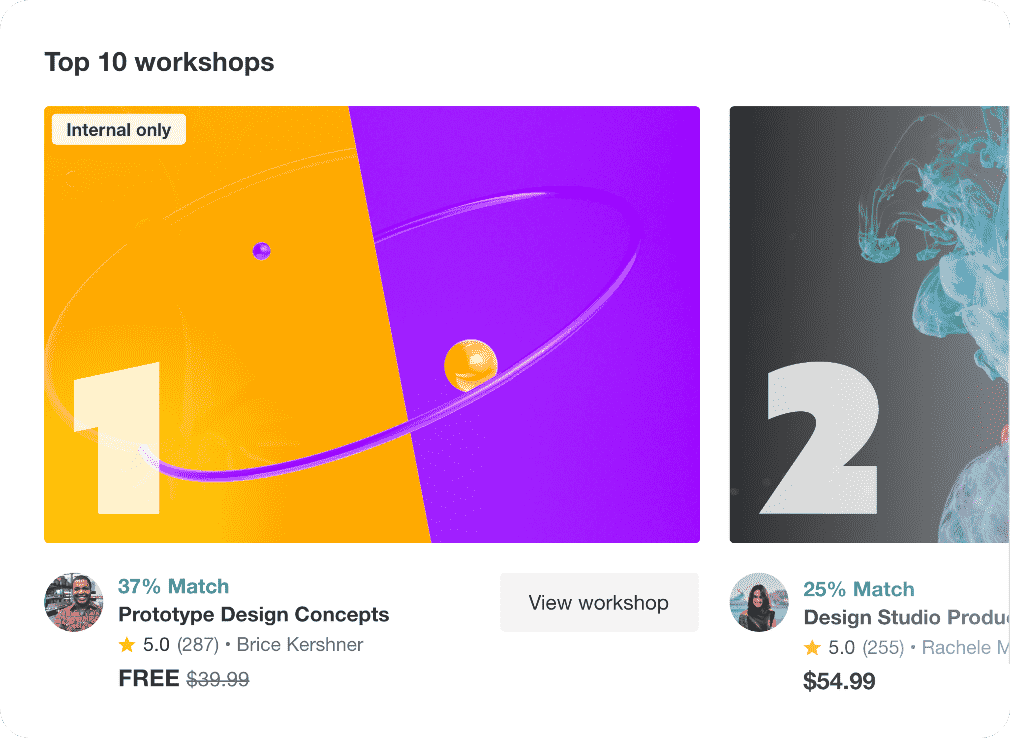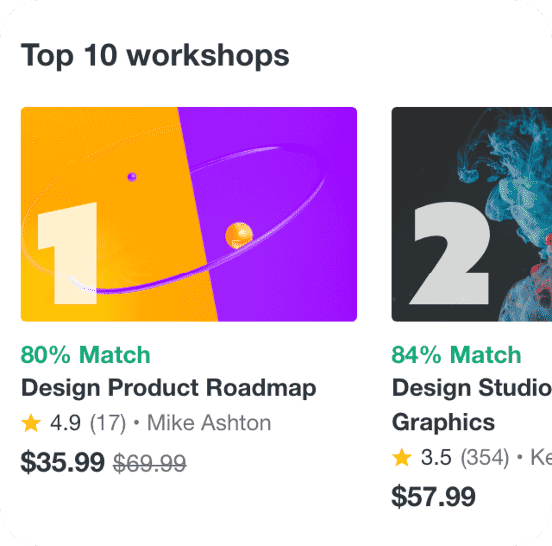 Become your best self.
Read about the Workshop, see reviews, and view upcoming dates.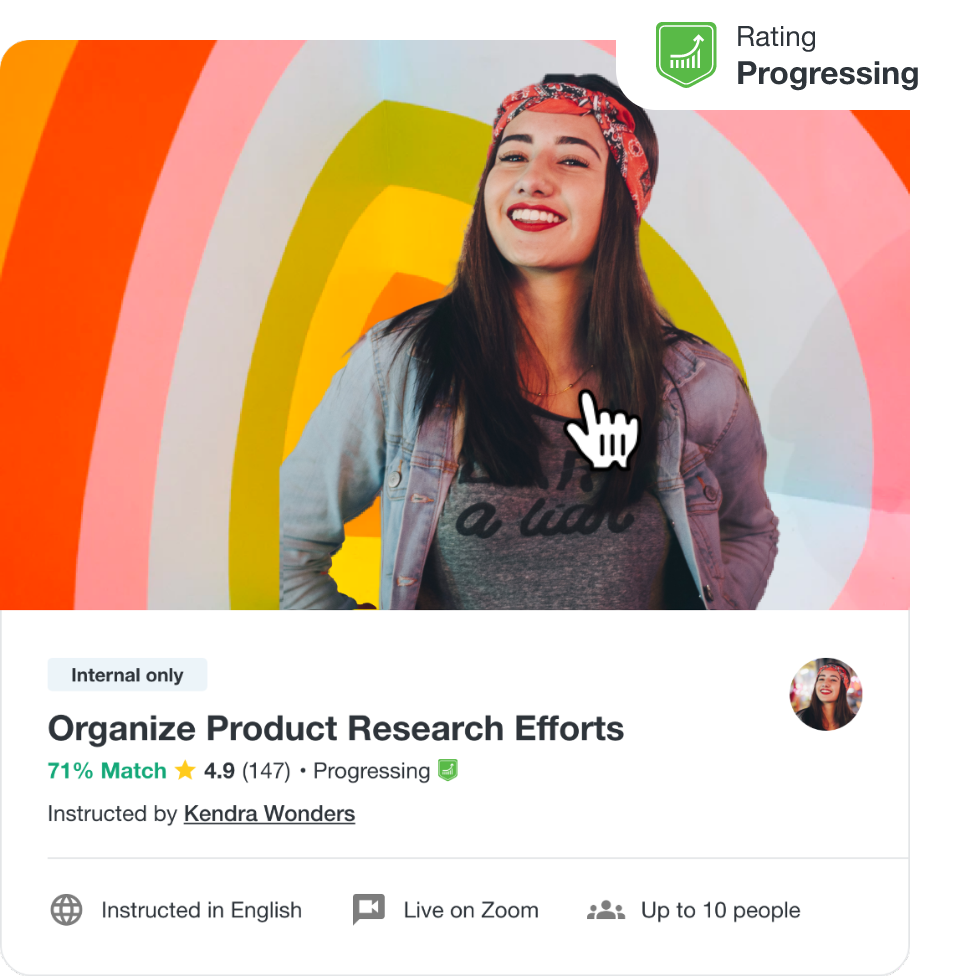 Post what you've learned.
Show off your new skills with a Workshop Achievement.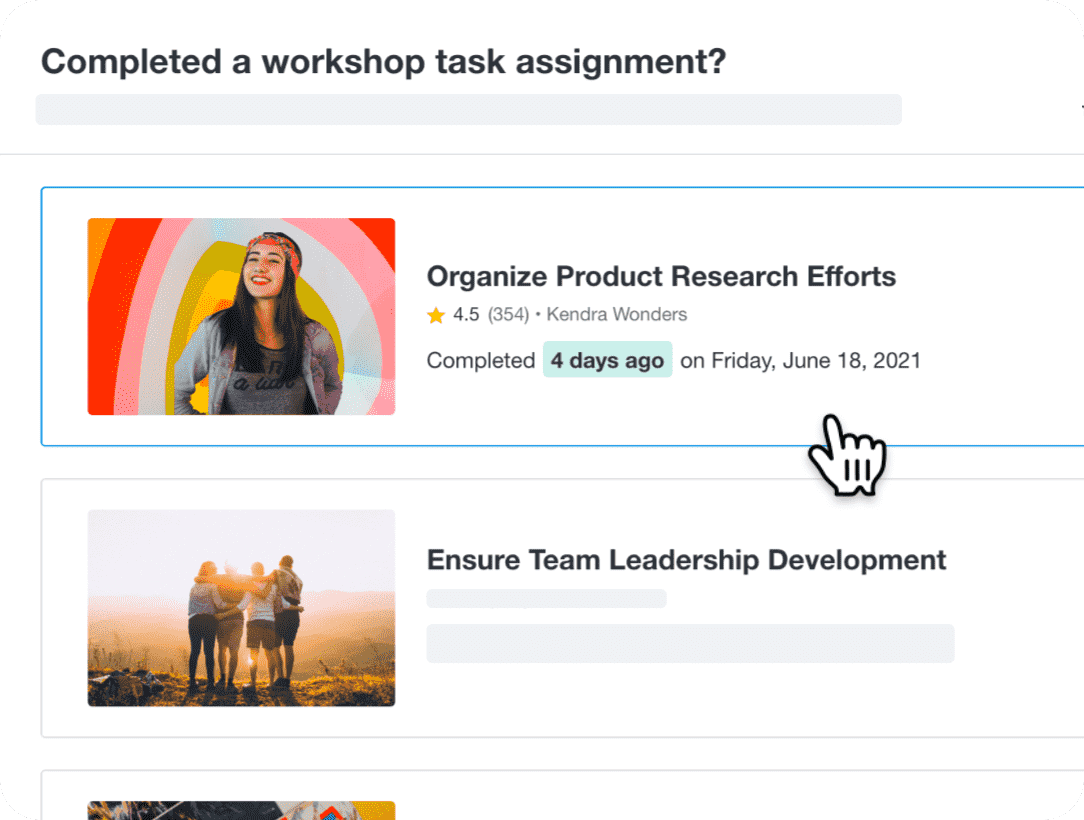 Be seen. Get recognition.
Receive kudos, feedback, and credit for the skills you've learned. You deserve it.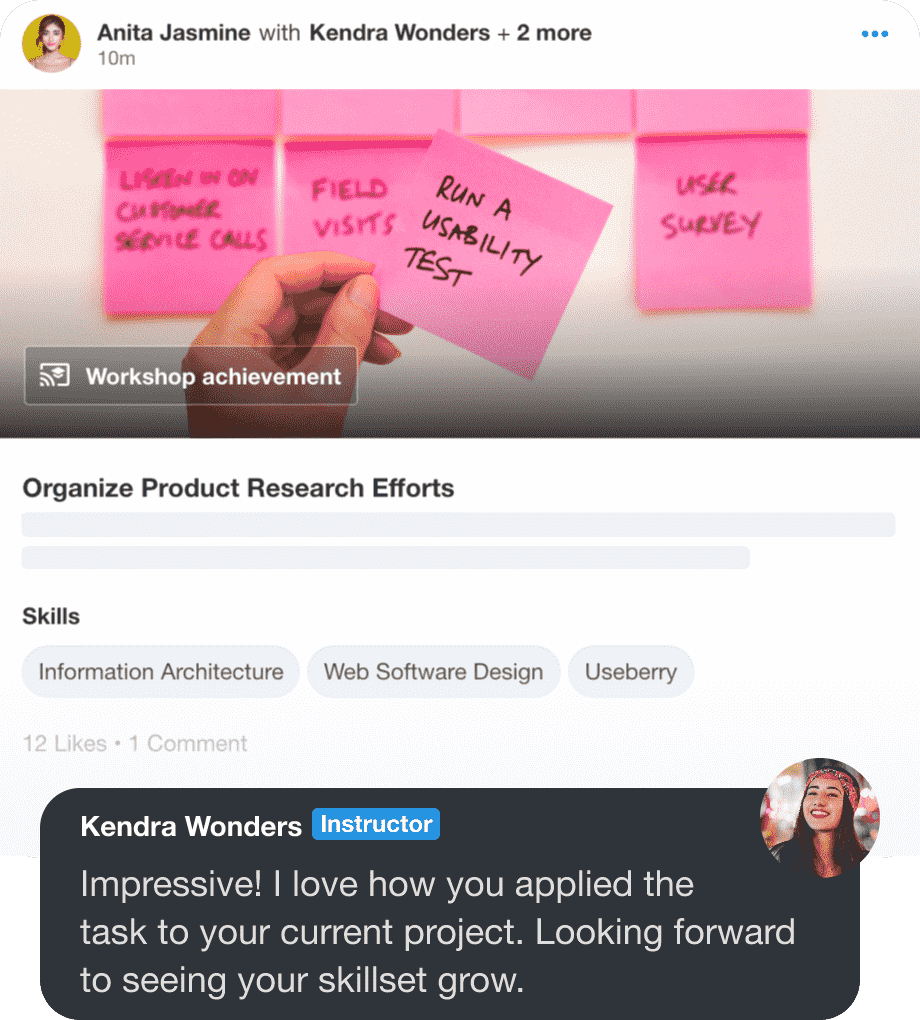 You're movin' on up.
Be discovered for what you know as you grow and improve your skills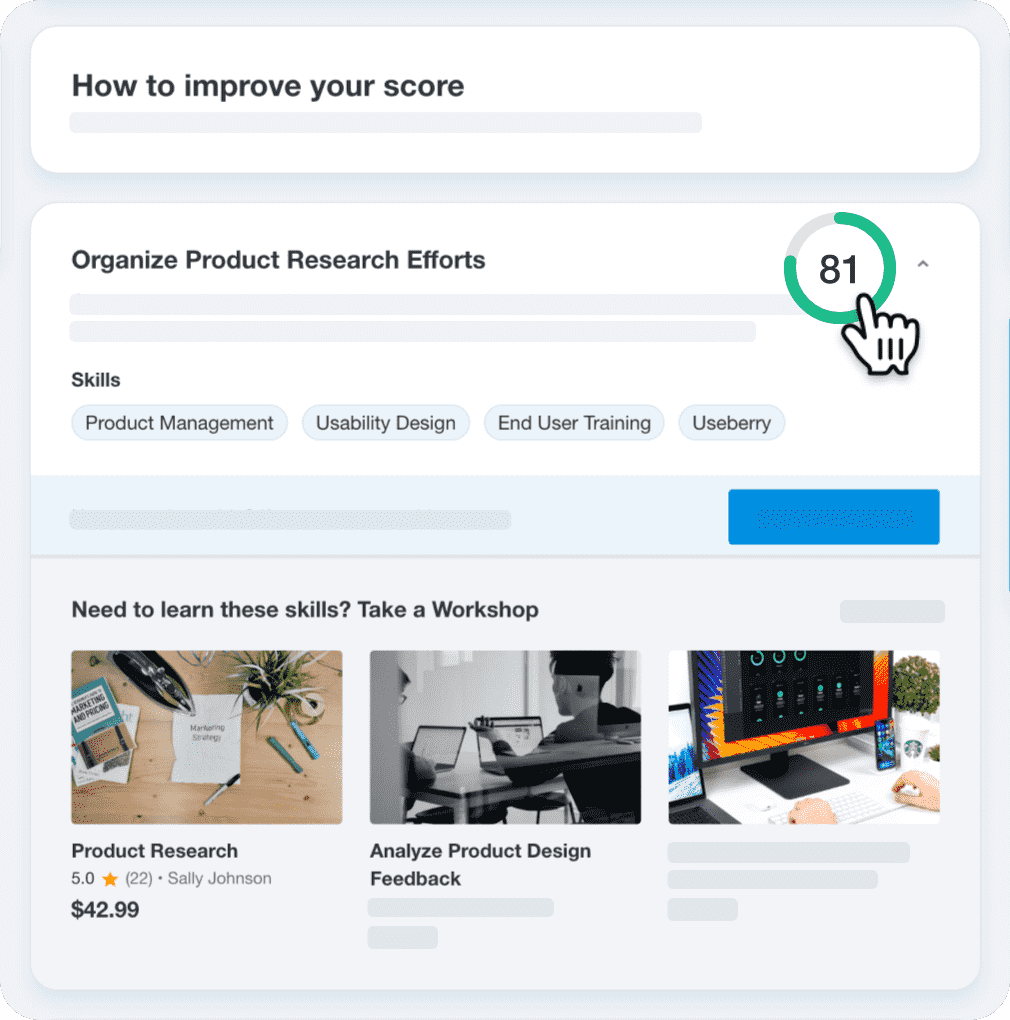 How we
qualify
instructors.

Mentor status
A complete profile, five rated achievements in a public Mentor page.

Peer rated
To share work achievements and the associated skills, mentors must get two or more people to rate their work.

Post regularly
In order to keep or improve skill mastery, mentors post relevant work achievements frequently.

Badge verified
Mentors with a badge must confirm their organizational email every 30 days.