Introduce learning that kicks butt.
Deliver learning that employees really care about from real people in a beautiful interface.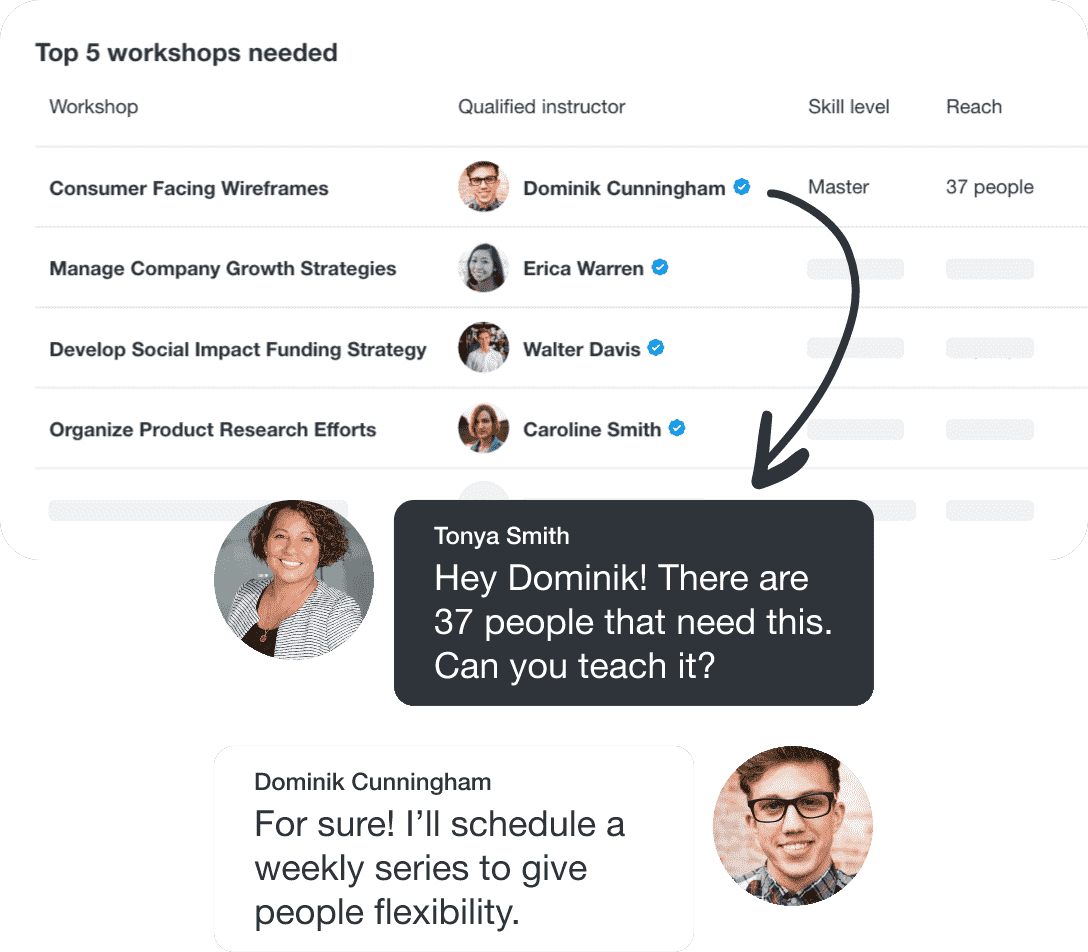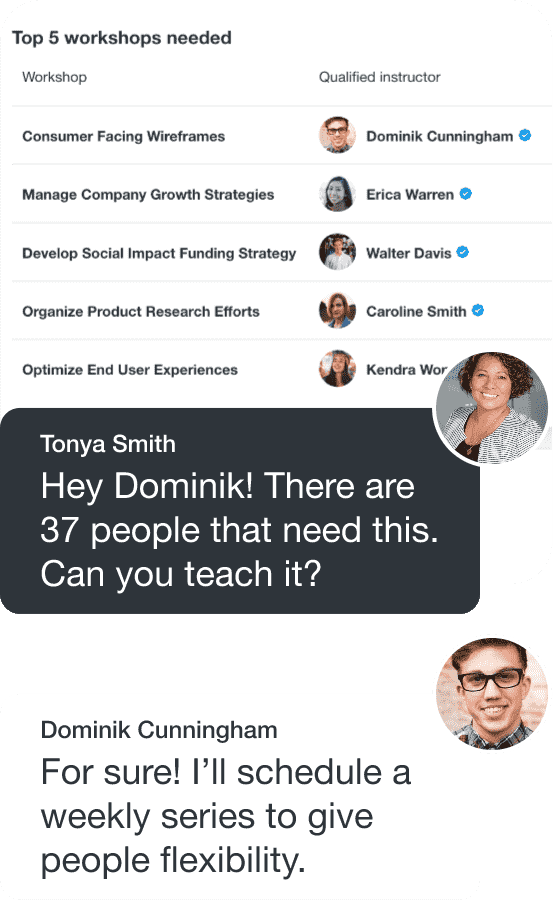 With great instructors, comes great learning.
Recognize instructors that are helping the workforce up-skill and making your organization better prepared for the future.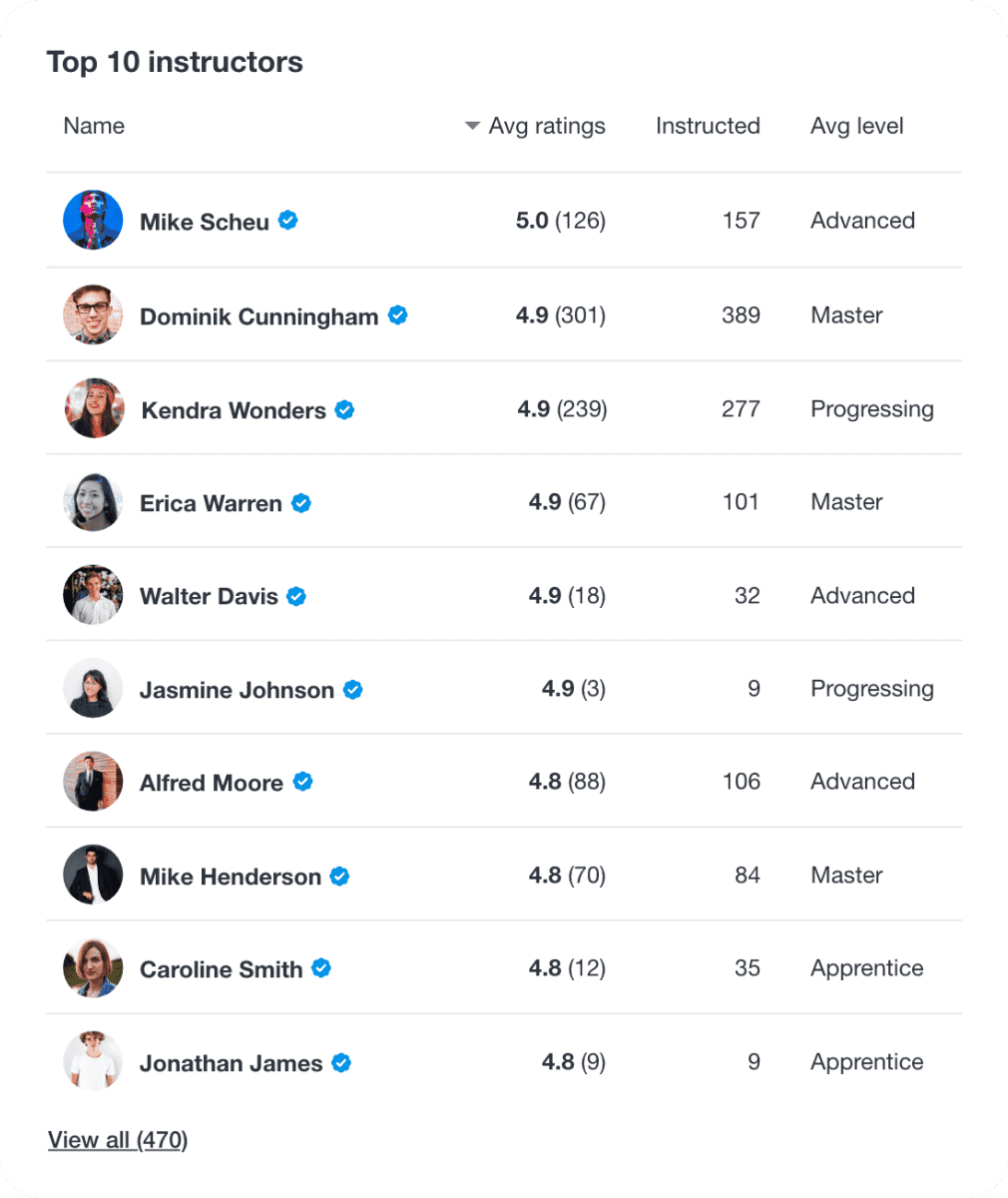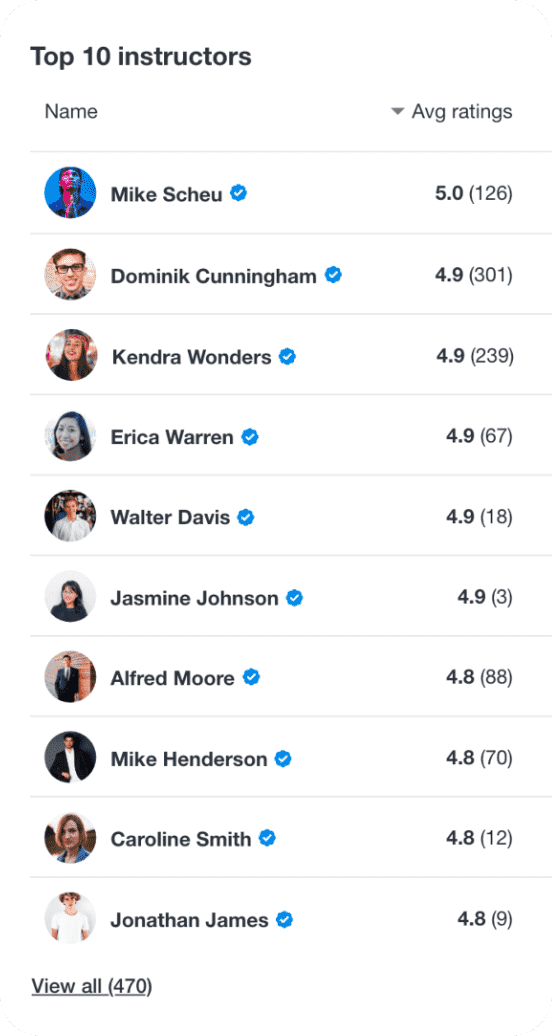 Honor your instructor rockstars.
Your instructors are learning rockstars. Hold them high in their efforts to teach their skills to others and realize their dreams.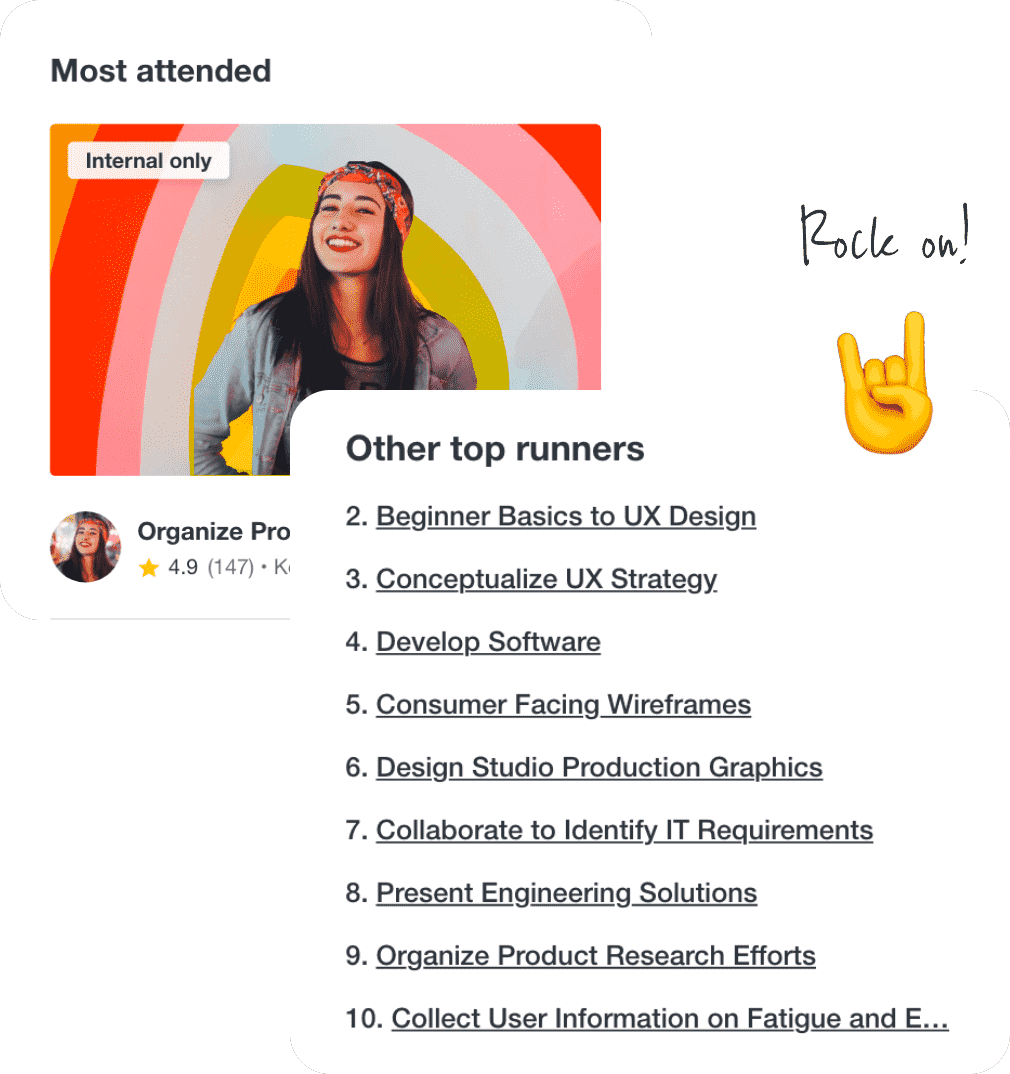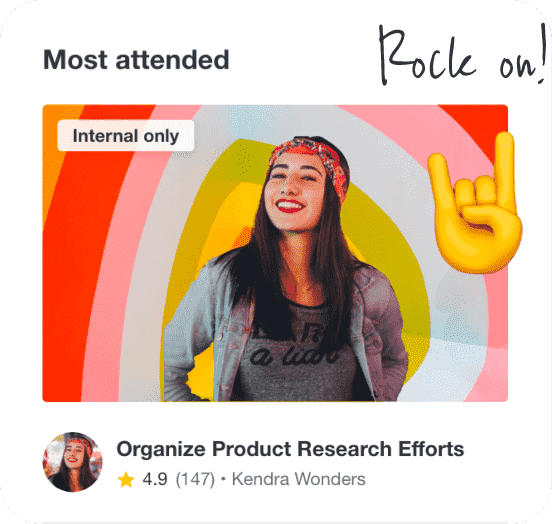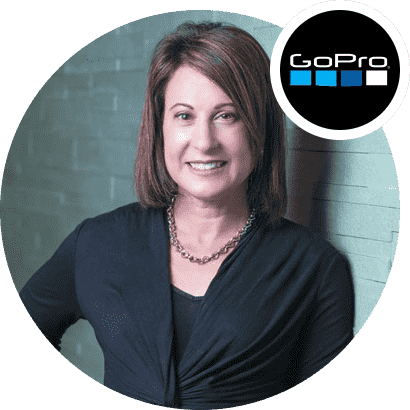 Understanding the skills people need to learn and delivering them through workshops is a game changer.
Eve Saltman, SVP at GoPro